The first on-board bicycle computer for Smartphones!
This is the brand new Bikelogger, your innovative journey logger and on board bicycle computer, suitable for all bicycles with a hub dynamo. Learn more: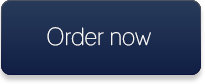 Get the free BikeLogger app!
With the BikeLogger app, your phone becomes the ultimate bicycle computer. Its easy-to-read, hands-free dial displays your journey and cycle data in real time, using the BikeLogger's unique precision for a flawless recording.
Perfectly reliable.
Even when your phone is not in reach, your mounted BikeLogger continuously records every detail of your journey:
Speed: within an accuracy of 0.1 km/h
Cadence (Beta)
Outside Temperature
Journey Distance & Duration
Journey Time (from start to finish)
Light Usage
What's more, the BikeLogger's discreet design withstands the most extreme weather conditions. Its aluminium casing is IP67-certified, ensuring long-lasting resistance against dust and water damage, even during the toughest rides.
Don't forget, your eco-friendly BikeLogger is maintenance free and requires no batteries.
Assess your achievements.
Thanks to BikeLogger's independent recording, you can be sure all your rides are permanently stored and ready to transfer.
Using the BikeLogger app's convenient review function, lean back and review your journeys at ease – using the personal performance feature to accurately assess your athletic achievements and goals. Analyse your stats even further using the app's export function (currently only Android), allowing you to evaluate all data on a PC or laptop at home.
Let's get started!
As soon as your BikeLogger is connected to your bicycle's lamp-cable, you're ready to go!
Installation instructions
Anti-Theft Alarm for Bikes
Is your bike at risk of theft? The BikeLogger instantly warns you! By immediately activating your app's alarm feature, the BikeLogger can effectively prevent your bike's theft.
Thanks to modern Bluetooth® technology, the BikeLogger offers alarm protection up to 100 m away from your smartphone. BikeLogger detects even the smallest movement of your bicycle's wheel.
Enjoy short breaks in your journey between 30 to 60 minutes from pausing, providing the ideal protection against casual crooks.
Powered by your Hub Dynamo
BikeLogger's eco-friendly use of hub dynamo offers several special benefits:
Precision: by detecting a record total of 30 electrical impulses per wheel revolution, the BikeLogger measures speed at an accuracy of up to 0.1 km per hour.
No batteries: the BikeLogger charges itself independently, so say goodbye to changing batteries!
The BikeLogger only uses a connection to your lamp cable: no additional sensors or appendages are required.
Maintenance free: once mounted to your bicycle, the BikeLogger is prepped and ready to use forever!
Use your favourite app!
Use your favourite app on the market! With the BikeLogger, you can enjoy the full freedom to choose.
Connect with other apps featuring speed and cadence measurement via Bluetooth®. Start logging journeys the way you want. Further information.

Get to know fourth generation Bluetooth®
Bluetooth® Smart provides improvements in all areas, including: distance coverage, energy consumption and speed.
This technology ensures that:
Your smartphone battery is not drained (unlike GPS-based apps).
Your BikeLogger maintains up to 100 m contact with your smartphone (ideal for your personal alarm function!)
The Bike logger requires only 0.01 Watt of power – so efficient, your cycling will not be affected in any way!
More Highlights:

BikeLogger C
Same device, different shape: Made for hidden installation within a suspension fork. More…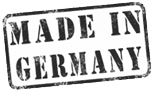 German Quality
BikeLogger is produced and designed in Germany and meets German industry standards. Learn more about us.