BikeLogger is excited to announce its' title as Finalist with the ISPO Innovation Award 2013!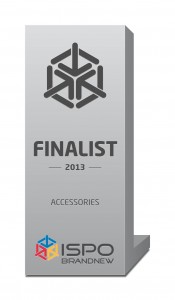 Back in May, the BikeLogger L entered ISPO's leading design competition. Debuting with ISPO as a brand new bike accessory, the BikeLogger was exhibited alongside a wide collection of cycling entrepreneurs. ISPO's keen eye for fresh ideas merged with functionality – meant the BikeLogger was thoroughly tested by the panel's jury and team. Criteria included:
An exceptional combination of design, innovation and branding.
Accessory utility, unique features and a multi-dimensional character.
New concept trends and contemporary functions.
We have since eagerly anticipated BikeLogger's progress as a runner, and are proud to have claimed a place as an ISPO Brand New Finalist among leading contestants this year. 
As a result, BikeLogger will be presented at the ISPO Bike, Munich cycle exhibition in July: Thursday 25th-28th, 7:30am-7pm – showcasing our gadget among the contest's top – ranking products in ISPO's BRANDNEW Village.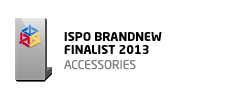 Based in both Munich and Beijing, the ISPO award also seeks to promote quality of manufacture internationally – celebrating our own home production here in Germany! Boasting partnerships with the World and European Sporting Goods Federations, the institution effectively supports inventiveness across emerging sports products all over the world.
We are proud to have gained creative recognition from ISPO. See you at the ISPO Bike exhibition in Munich!